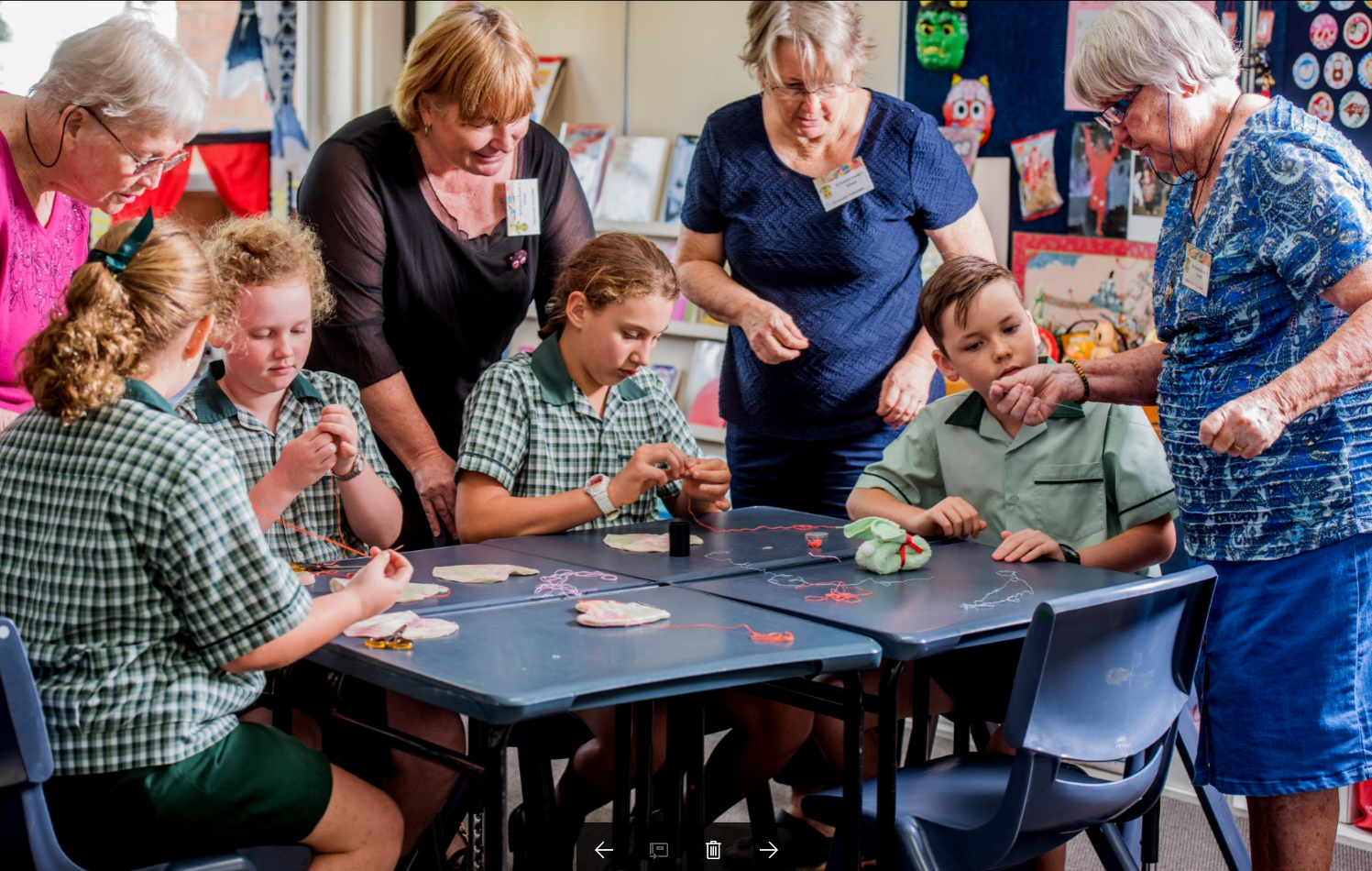 Below are some ideas and occasions on which we rely and greatly appreciate parental support and involvement. Here at St Francis Xavier's we value our parent partnership (that also includes grandparents and other extended family) and warmly welcome your involvement. Some of these ways of involvement are long term, short term or one-off occasions and are just some of the ways that families can be involved in our community.
Tuckshop
Classroom reading
Excursions and Camps
Library / IT
Under 8's day
Classroom rotations/activities
Cross Country, Athletics Carnival
Parent Committee; PnF, Social Committee
Support with various functions throughout the year i.e. Father's Day Breakfast, Mother's Day Stall, Dad's Golfing Day, Family Nights, Disco's, Carols by Candlelight
Working Bees
Uniform Shop Assistant
Japanese Homestay Families
Parent & Volunteer Code of Conduct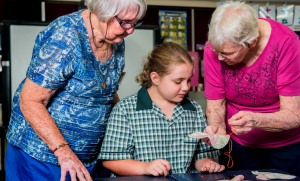 Please take time to read the Code of Conduct that has been implemented across Catholic Education in the Diocese of Cairns. This Code Of Conduct applies to all parents, volunteers and visitors who interact within our schools and Catholic Education Services in the Diocese of Cairns. It also applies to all parents, volunteers and visitors who are present at school and school sponsored meetings/functions within and outside of school hours.
As parents, volunteers and visitors there is an expectation of support for the vision and mission of Catholic Education in the Diocese of Cairns.
Code of Conduct for Parents, Volunteers and Visitors
We take seriously our responsibility to provide an environment for children and young people that is free from abuse and to protect students within the school environment from abuse and improper conduct of a sexual nature. Schools play a vital role in recognising and responding to indications of abuse when it is occurring and providing appropriate student protection programs.
Cairns Catholic Education has adopted a Protective Behaviour Program which provides schools with easily recognisable and simple to implement protective processes for students and staff. Click here for further information on Student Protection. St Francis Xavier's School has two child protection contacts available to children.
Parent Volunteer Student Protection
Our school values and greatly appreciates our volunteers. Without your generosity, we would not be able to offer our students such a variety of programs and activities. Volunteers are required to fulfill two requirements:
Complete our Child Protection pack (these easy steps are outlined below)
All volunteers, homestay hosts, P&F executives and staff are required to have a current Blue Card, particularly when working with students other than their own. Volunteer Blue Cards are free and application forms can be downloaded from the link below.

Our volunteers are also required to fulfill the following Diocesan directed Child Protection procedures.
Step 1: Watch the video
Step 2: Read and complete the Child Protection Handbook for Volunteers:
Step 3: Complete the Catholic Education (CE) Volunteer / Child Protection Training Declaration Form:
Step 4: Complete the Catholic Education Services (CES) School Volunteer Declaration Form:
Step 5: Present to the School Office (or email) the two completed Declaration Forms and a copy of your Blue Card (or receipt of application):
Custody Matters
In the case of custody, the school must comply with directions set down by a court of law. It is the duty of the parent to advise the school of decisions handed down by the courts. Upon receiving proof that the custody of a child rests with one parent only, the school will do all in its power to ensure that the child returns home to the parent to whom custody has been granted.
Parents must make children fully aware of the correct procedure to be adhered to when leaving or being collected from the school grounds. The Principal should be advised immediately if a problem arises in this area. Parents must advise the school by letter if permission has been granted for the child to be collected by a person other than the legal custodian.
The school is not the place to settle any family disagreements.