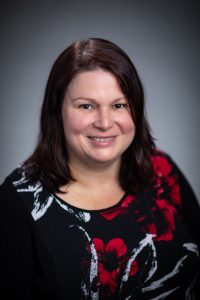 A Warm Welcome!
I am proud to be part of such a wonderful team here at St Francis Xavier's School. It is a team that is 100% committed to providing a supportive and positive learning environment where your child's individual skills and talents will be carefully identified and nurtured. It is so important that our children have a sense of belonging, a love of learning and respect for each other.
Providing a distinctive 'Catholic Education' with a real-life and inclusive approach to Religious Education and spiritual formation, St Francis Xavier's strives to live out its motto – To Know, Love and Serve God, as well as each other.
With a commitment to excellence in education, the school facilitates student learning through the employment of quality teaching and learning practices combined with the use of technologies to engage and motivate enquiring minds. Curriculum is increasingly delivered digitally using interactive whiteboards and other technological tools, and learning is seen as an active process where knowledge is constructed as well as acquired.
I am a strong advocate for parental involvement in the school community and engagement in learning and as such, encourage parents of St Francis Xavier's students to take an active role in the education of their children. Education begins at birth which means our staff are building on the foundations laid by parents in the home, where children first learn about themselves and others. Parents play a vital role in supporting the learning processes as well as together we are building a happy, healthy and resilient community. Strong relationships between home and school greatly benefit a student's learning and wellbeing.
St Francis Xavier's has a strong commitment to the health and well-being of each and every child. We focus on developing healthy relationships and positive thinking skills as reflected in our 7 school values – Equity, Respect, Responsibility, Integrity, Compassion, Community and Forgiveness. Our Social Emotional Learning and the Buddy programs go hand in hand with these in supporting our school values.
To find out about the many more reasons why your family would want to become part of the St Francis Xavier's community, I invite you read through the information on our website or reach out to the school directly. We welcome enrolment applications for Prep as well as all other year levels throughout the year so now is the perfect time to start your family's St Francis Xavier's journey.
Narelle Harney – Principal